Clockworks Appoints Brian Day to Co-CEO, Accelerates Growth 
April 27, 2023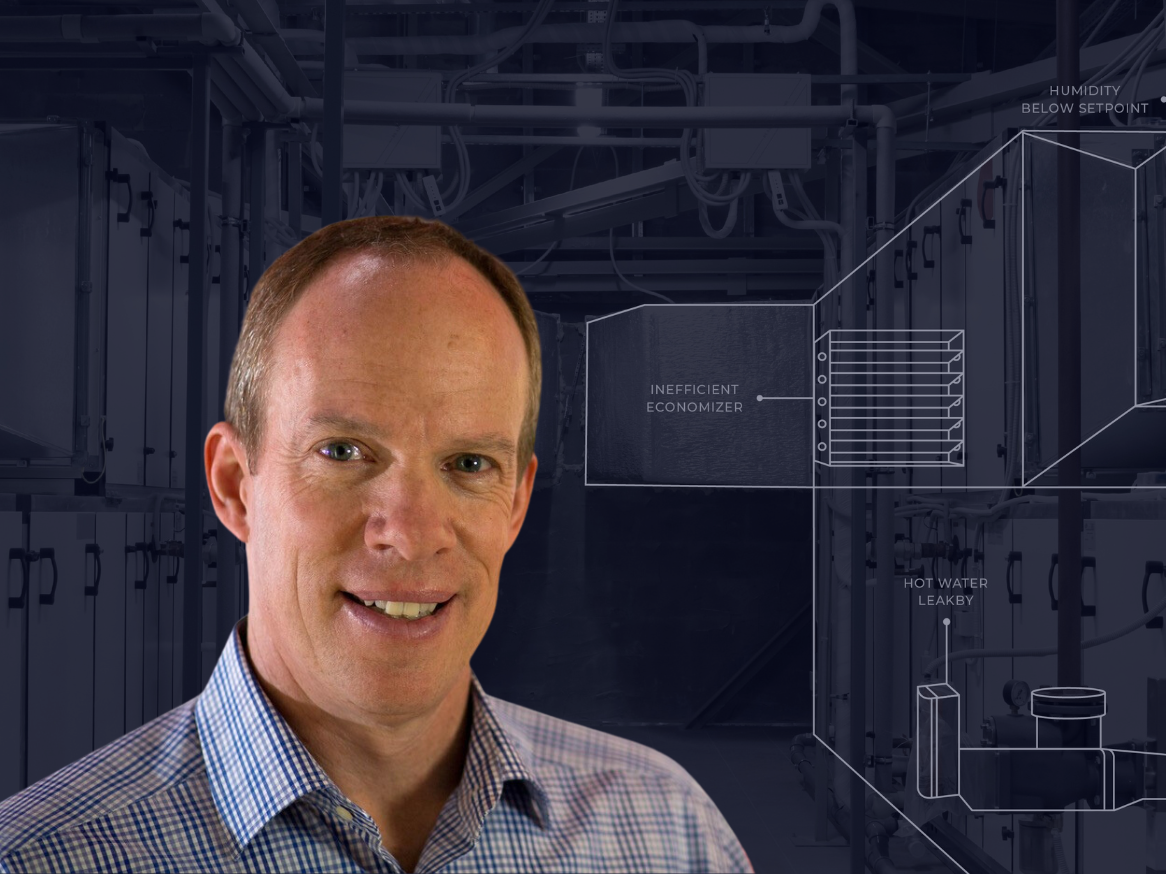 Day will serve as Co-CEO alongside Co-founder and CEO Nick Gayeski
Boston, Mass. (April 27, 2023) – Clockworks Analytics, a leading provider of building analytics software, today announced the appointment of Brian Day to Co-CEO. Brian will serve alongside current CEO and Co-Founder Nick Gayeski.
Brian has over 25 years of experience successfully leading high-growth technology companies. He was CEO of Fuze which he grew to $125+ million in annual revenue before engineering the successful sale of the business in 2022. Prior to that, Day was with Apperian, a mobile application management company where he served first as CFO and then as President and CEO through its sale in 2016.

With over 2800 active buildings in over 30 countries, Clockworks has become a leader in fault detection and diagnostics software. The company grew 40% YoY in 2022 and doubled the size of its reseller partner network, all while remaining laser-focused on client success and continuous product development. The Co-CEO structure both preserves the DNA of the company and its mission to make a massive positive impact on buildings industry, while adding strong, experienced, and creative leadership to grow the company and create and deliver new value to its clients and the industry.
"We are ecstatic to welcome Brian Day as Co-CEO of Clockworks," said Nick Gayeski, CEO and Co-Founder of Clockworks Analytics. "As we undergo this period of rapid growth, his proven experience helping technology companies scale and strong financial background will be invaluable. He is a data-driven and people-centric leader whose values align well with our mission to equip clients with cutting-edge technology that enhances their operations and improves the performance of their buildings. I am excited to collaborate, learn, and lead the company forward together."
"I couldn't be more excited to be joining Nick and the Clockworks team," said Brian Day. "Clockworks has achieved scale and is undergoing strong growth through which exceptional operational execution, new strategic insights, and executive team experience will be essential for success. With Clockworks software, the company's clients have saved $40+million in energy costs and avoided an estimated 150,000+ tonnes of carbon emissions. Clockworks is making a difference."
About Brian Day
Brian Day has been COO and CFO at Sisense, Inc. in New York since April 2022 following a successful stint at Fuze, Inc. where, after becoming CEO in 2019, he grew annual revenue to $125+ million in 2021 and sold the company to 8X8 (NASDAQ: EGHT) in January 2022.
Before Fuze, Brian was CEO at Apperian which was sold to Blackberry (NYSE:BB) in 2016. Between 1999-2011, Brian held executive management positions with several venture backed businesses including Gomez, Inc. and Octave Communications. Brian started his career in banking with Fleet Financial Group in Boston (now part of Bank of America).

About Clockworks
Clockworks Analytics is an essential smart building intelligence platform that provides data-driven insights into property operations for facility and energy managers. Through its technology, which is the world's most widely utilized cloud-based building analytics software, the company proactively identifies inefficiencies and root causes within building systems and prioritizes the most urgent tasks for building staff in real time. By creating an unprecedented level of operational intelligence about a building, Clockworks helps property teams improve the reliability of their buildings' equipment, while improving air quality and reducing energy consumption and operational costs. To learn more, visit http://www.clockworksanalytics.com
###
Back to blog