Clockworks Analytics and GK Announce Partnership
June 24, 2022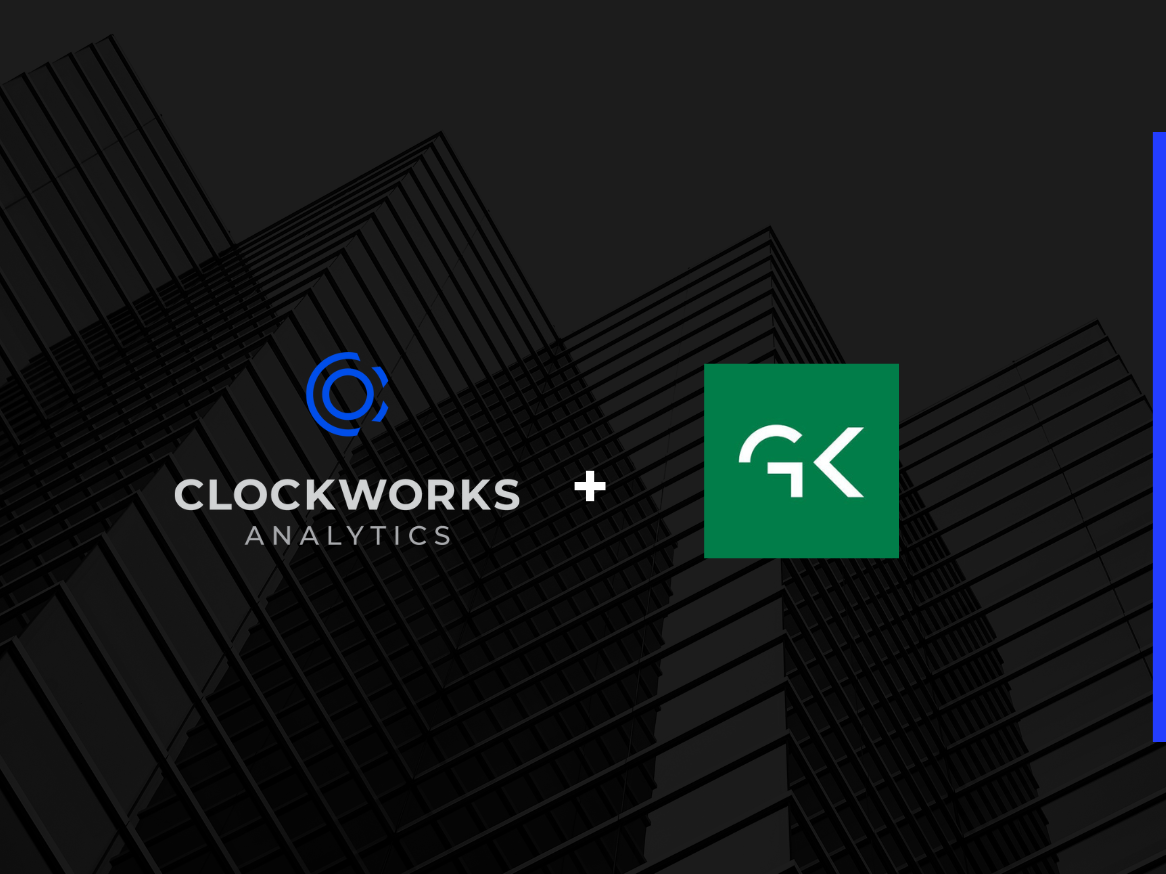 Scandinavia's leading end-to-end technical contractor and service partner adds building analytics software to enable proactive emissions and HVAC equipment performance monitoring
Boston, Mass. (June 23, 2022) – Clockworks Analytics, the world's most widely utilized cloud-based building analytics company, and GK, Scandinavia's leading end-to-end technical contractor and service partner, announced a strategic partnership to add Clockworks' Fault Detection and Diagnostics (FDD) software to the GK service offering. The program will help to drive the digital transformation of GK's service business—which currently includes 5,000 buildings—and allow for centralized and remote 24/7 monitoring of client assets, as well as a more predictive level of service.
"For GK, it's important to constantly improve and develop our services, and it's crucial to enable the technology that's available. An analytics tool like Clockworks will help us to deliver documented sustainable initiatives in a market that's constantly getting new requirements to cut emissions and improve financial operations for its properties," said Per Arve Ekle, GK's Head of Division Building Technology & Development.
"GK is setting the standard for building service and energy efficiency. We are excited to partner with them to provide powerful, data-driven insights into the operations of their clients' facilities that will help them unlock energy and cost savings and demonstrate long-term value," said Alex Grace, Vice President of Business Development.
Founded more than a decade ago to enable facility managers to improve building operations, Clockworks Analytics provides continuous monitoring and HVAC diagnostics that help professionals proactively flag building performance issues. Clockworks' FDD technology plugs into existing building automation and metering systems, then analyzes thousands of data points and prioritizes issues based on the impact to energy, comfort, and equipment performance, and cost. In 2021, Clockworks clients and partners completed 8,600 tasks resulting in $7.5M in annual savings and identified $27M in avoidable energy cost.
The Clockworks Analytics Partner Program, which formally launched in 2021 for mechanical and controls companies across the globe, allows building service providers to focus their service visits on the highest-impact tasks affecting client buildings, as well as head off issues before they materialize. Existing partners include Schneider Electric, ISS, LONG, Wendel, and TDIndustries, among others.
"Clockworks is proven and recognized as an industry leader, and their contribution with FDD fits perfectly as a tool for a total technical supplier such as GK. Clockworks as a tool allows us to always have full control over customers' facilities, 24/7 365 days a year, and work proactively and predictively with customers through smart services. The tool will contribute to GK being able to achieve both our own and our customers sustainability goals in the future," said Ekle.
Clockworks' software currently monitors more than 420 million square feet of property across every building type in 33 countries, with clients including MIT, Harvard Business School, Amgen, Kaiser Permanente, HPE and Ericsson.
For more information about Clockworks Analytics, visit https://clockworksanalytics.com/.
For more information about GK, visit https://www.gk.no/.
About Clockworks Analytics
Clockworks Analytics is an essential smart building intelligence platform that provides data-driven insights into property operations for facility and energy managers. Through its "Clockworks" technology, which is the world's most widely utilized cloud-based building analytics software, the company proactively identifies inefficiencies and root causes within building systems and prioritizes the most urgent tasks for building staff in real time. By creating an unprecedented level of operational intelligence about a building, Clockworks helps property teams improve the reliability of their buildings' equipment, while improving air quality and reducing operational costs.
About GK
GK is Scandinavia's leading end-to-end technical contractor and service partner. With around 3,000 employees and 100 offices in Norway, Sweden and Denmark, GK deliver smart and sustainable solutions in ventilation, cooling, building automation, electrical and plumbing. The mission is to build sustainable communities for generations to come.
Back to blog