How Wendel Companies (and their Analytics Superuser) Saved an Elite Private University $616k in Annual Energy Savings
March 19, 2021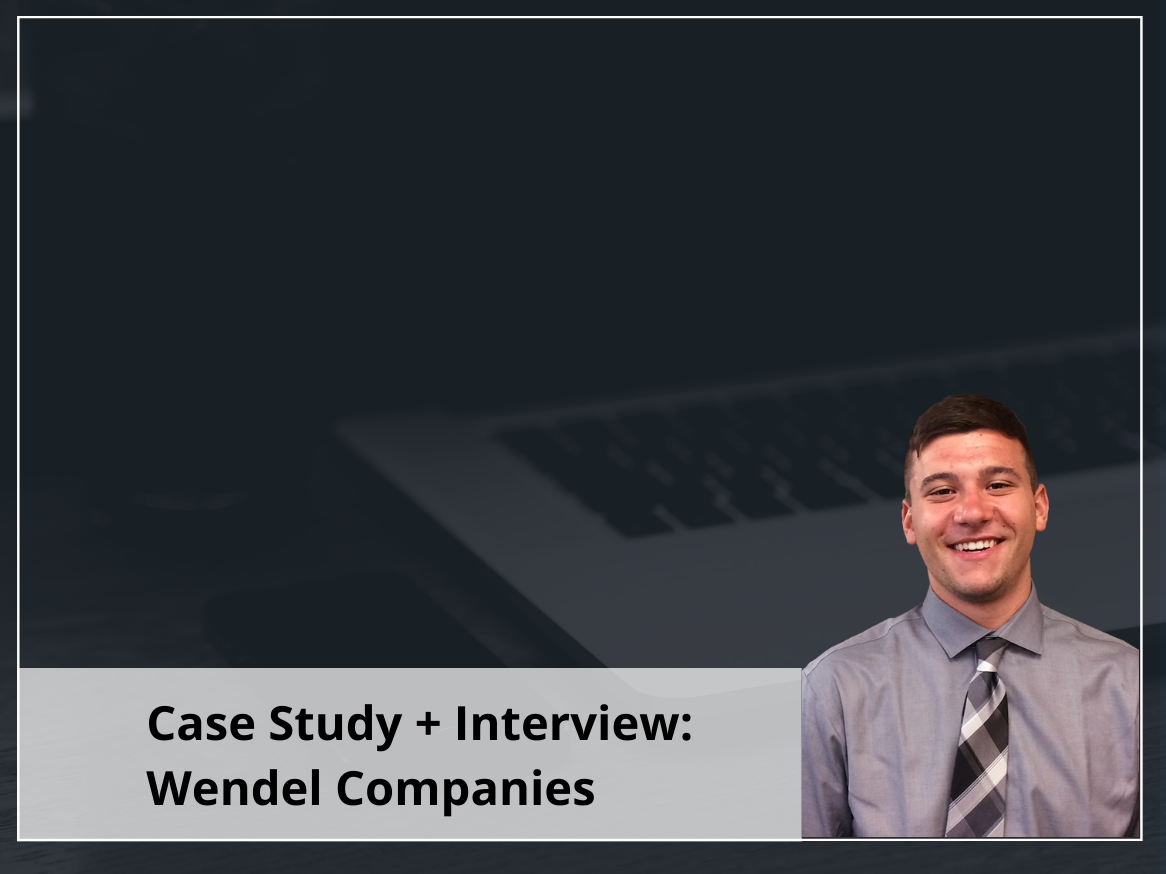 If there is one thing we can't get off the soapbox about here at Clockworks, it's that fault detection and diagnostics is foundational. Diagnostics shine a light on where to focus your time and resources for the greatest impact. And when done right, analytics-based monitoring empowers your operations and maintenance service organization to deliver enhanced services that lead to greater cost savings and true energy efficiency strategies for your clients.
Improving Service Delivery & Energy Savings with Buildings Analytics 
In our latest case study, Wendel Companies—an Architecture, Engineering, Energy Efficiency, and Construction Management Firm—provided energy optimization services for an elite private university in the U.S.  They university had been implementing traditional energy conservation measures and had become increasingly aware of the power of FDD and analytics. They engaged Wendel to help implement a building analytics program. With energy engineer and analytics superuser Adam Kaufmann at the helm, Wendel plugged Clockworks Analytics into 40 buildings and 323 pieces of equipment across the campus and began monitoring thousands of data points and generating Diagnostic Reports—with the end goal of turning these into completed projects. The diagnostics not only locate issues, but also recap the problem, provide probable cause, and prioritize each issue by avoidable cost and performance impacts. 
With Clockworks, this single engineer can analyze all 40 buildings on the campus and prioritize which
diagnostics should be converted to internal work orders, contracted projects, or capital upgrades.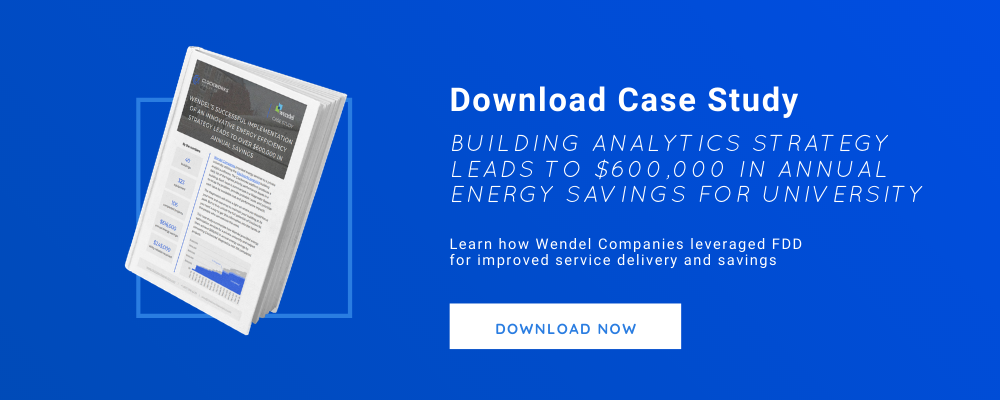 Wendel worked with the University to Wendel worked with the university to develop a unique 4-step approach to maximizing the impact of the Clockworks diagnostics:
1. Triage diagnostics and classify issues
2. Prioritize and create team actions
3. Verify completed actions
4. Compile and submit completed projects for utility rebates

Wendel leverages the built-in energy calculations in Clockworks and supplements where required with custom engineering to maximize their client's utility rebate. 
With a focus on turning analytics into actions with measurable results, Wendel successfully completed 106 projects over the course of 14 months, saving the University $616,000 in annual energy savings.
The Vital Role of the Building Analytics Software Superuser
"We've solved so many things where the engineering staff has been like, 'I bet you this was going on for 10 years.' It's been happening forever… whether that's a damper, whether the fans are running 24/7, whatever's broken. It's just really good at identifying things that would not otherwise be identified."

– Adam Kaufman – Wendel Companies

 
Adam Kaufman, who led the analytics software implementation for the University, recently sat down with James Dice of Nexus Labs to talk about the energy services program and the role of the analytics superuser. Adam discusses:
How to implement an analytics and energy efficiency program that has longevity beyond one-year-one-project
Why successful building analytics software implementation has benefits beyond O&M efficiency—it's about making better capital replacement and budgeting decisions
Using analytics software to make the shift from  "something is broken, let's fix it" to proactively doing maintenance on underlying issues before something is on fire. 
Why their university client's first attempts at implementing FDD failed
What an analytics superuser does and how it contributes to successful software implementation and adoption long-term.
Watch the complete interview on Nexus Labs.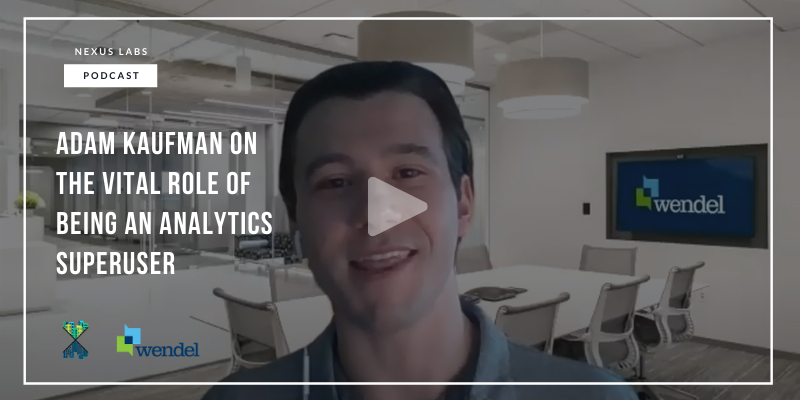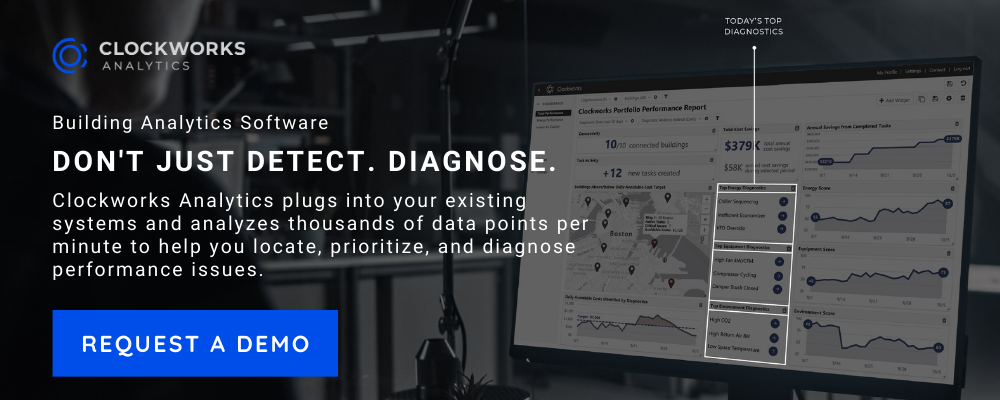 Back to blog