Case Study: University of Iowa's FDD Program Drives $2.5M in Annual Energy Savings
June 29, 2023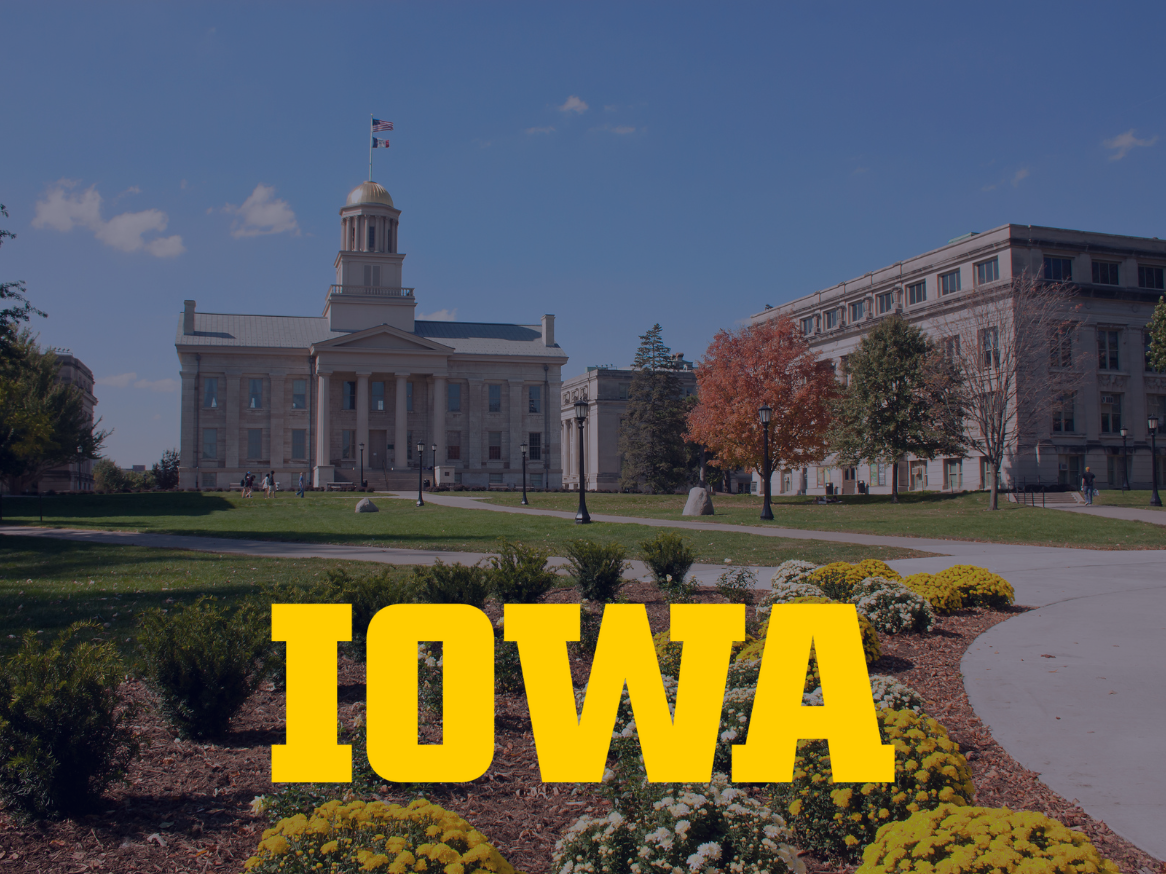 Nine years ago, Katie Rossman (now the Director of Technical Operations Center at Clockworks) was part of The University of Iowa facilities team that launched Fault Detection and Diagnostics (FDD) Software on campus. The initiative, led by then AVP of Facilities Don Guckert, demonstrated Iowa's pioneering approach to facilities management.
In the first six months post-launch, the team identified $600,000 in realized energy savings and was recognized by Lawrence Berkeley National Laboratory and the U.S. Dept. of Energy in May 2018 for their exemplary work to save energy through the use of FDD.
Nine years later, the University has deployed FDD software across 47 buildings and 6.9 million square feet of higher education space and is a leader in FDD. With a focus on making maintenance (not just energy savings) an integral part of their tool, they have produced an FDD program that has driven 2,100 tasks to completion and $2.5 million per year in verified energy savings.


---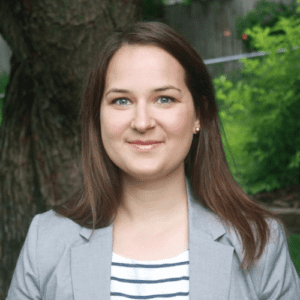 "We saved $780,000 in energy cost in the first year
and had 24% of work orders generated by FDD—
helping us transition the organization from
reactive to proactive mode."
— Katie Rossmann
Former Manager, Data Analytics and Commissioning at The University of Iowa
---

We've written about Iowa's committment to FDD program success before in this case study and Katie Rossmann, as Lead Service Engineer for Clockworks, presented at APPA on how to Unlock the Potential of FDD in Higher Education (or really, anywhere!).
We are excited to share a newly released Case Study produced by Nexus Labs that provides a deep dive into Iowa's FDD program as well as new insights from the program's key stakeholders—Tom Moore, Sr. Manager of Operations and Maintenance; Brad Dameron, Building Analtics Response Specialist; and Katie Rossmann, formerly Iowa's Energy Manager and now the Director of Technical Operations Center at Clockworks.
This is a playbook for putting together an FDD program from scratch. The Iowa team summarizes the phases of their program from pilot to present day and shares key lessons learned, including a detailed flow cart that shows their workflow for faults and how they drive action. If you're buying or deploying FDD technology soon, this should be on your must-read list.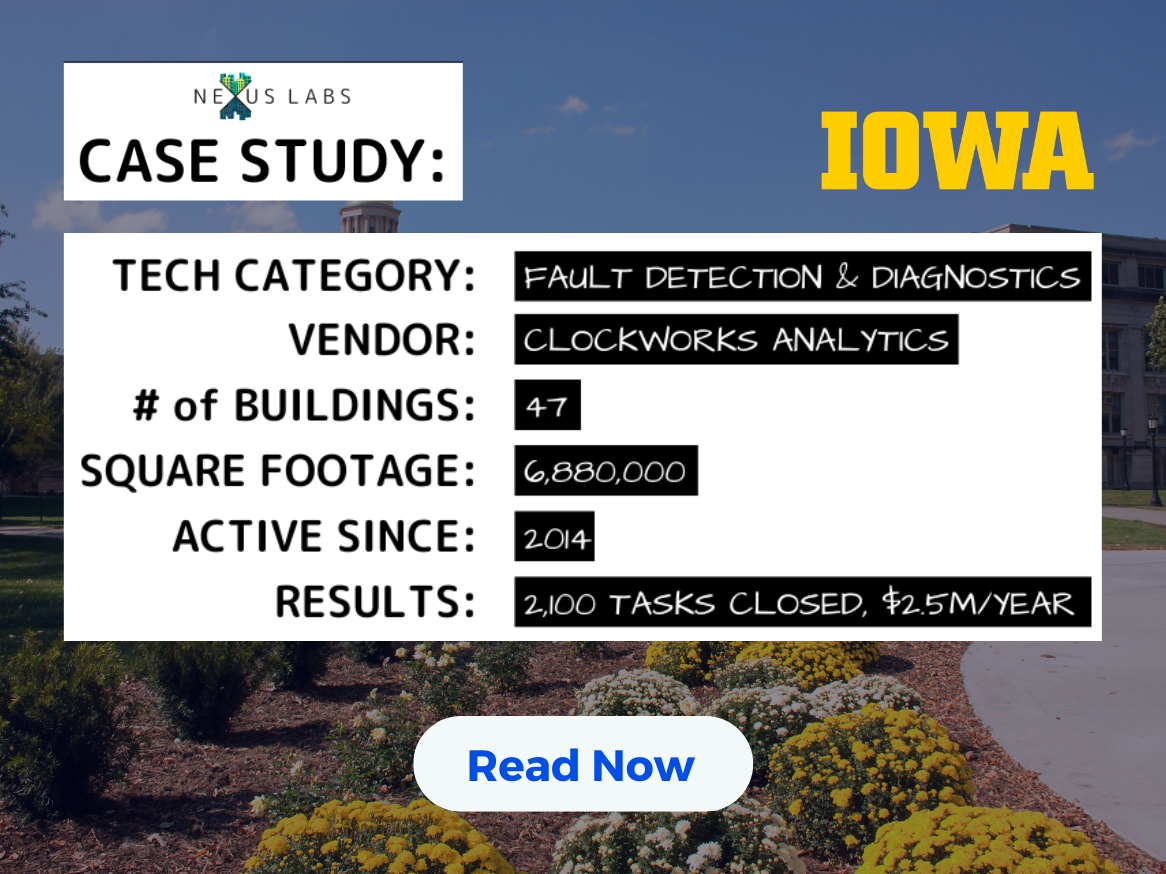 Back to blog