New Open API Developer Portal Sets Standard in Building Data Exchange
December 10, 2021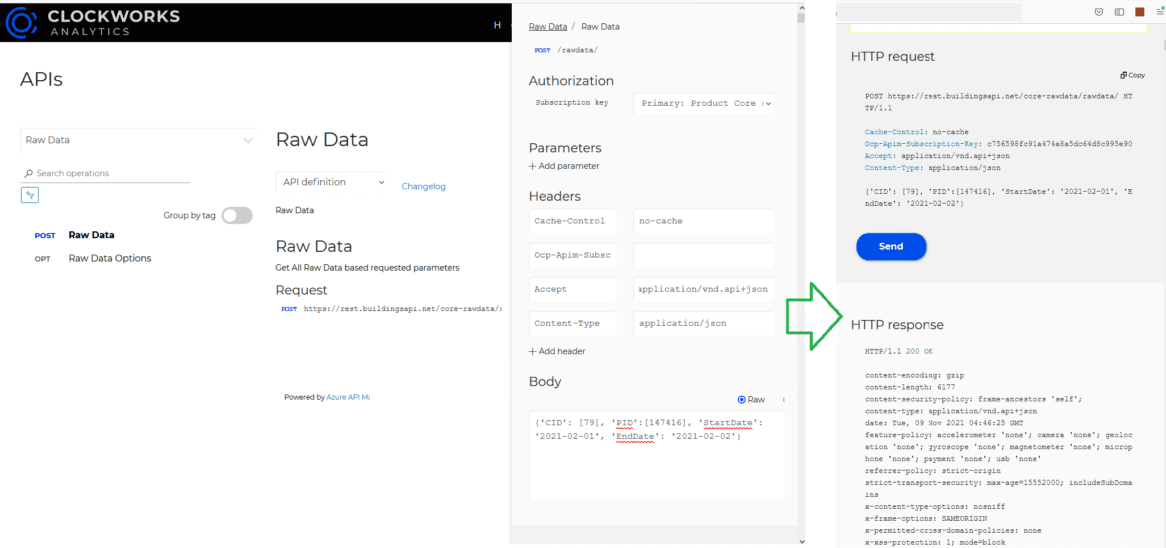 We are excited to announce the release of a new Open Application Programming Interface (Open API) Developer Portal that will provide secure, real-time access to Clockwork's rich data sets and integrations.
Clients and partners can now expand the capabilities of the Clockworks platform by leveraging the Clockworks API to push and pull data from groups related to asset information, diagnostics, work orders, and raw equipment data. The portal can be used to plug into an existing, publicly available Clockworks integrations (like the recently announced IWMS integration with Archibus, or previous integrations like Animated Insights and PlanOn), or create a custom integration for private use.
The information available from the API goes beyond basic building, equipment, and point information such as types, tags, and relationships. The Developer Portal provides a combination of raw equipment data, HVAC faults, and calculated KPIs. Building teams are leveraging these powerful insights to inform workflow management, capital planning, risk assessment, maintenance prioritization, and resource planning.
This combination of the Clockworks global information model—already an industry leader in semantic metatdata standards—coupled with an expanding Open API, has created a new benchmark in smart building data exchange.
READ THE FULL PRESS RELEASE HERE
Back to blog