Introducing Building Scorecard!
May 16, 2023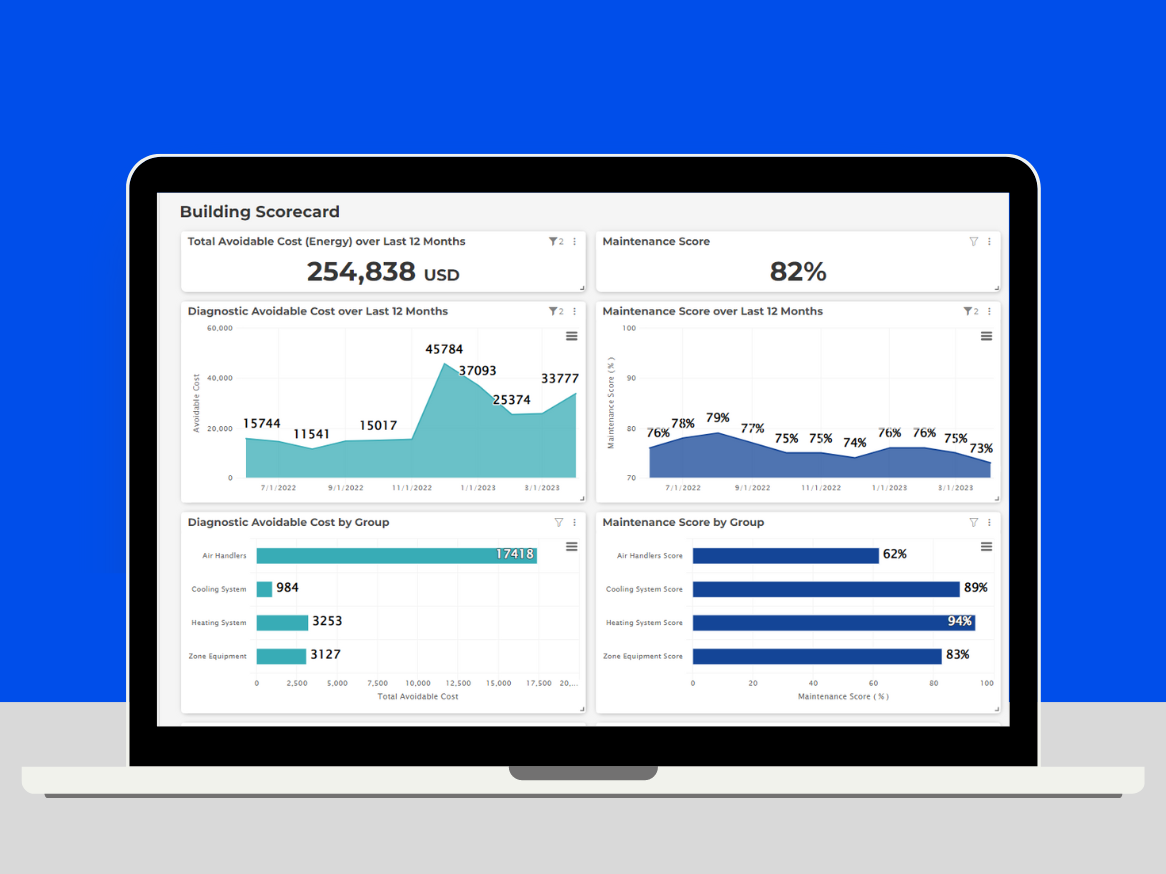 We are thrilled to announce the release of Building Scorecard, a powerful new building analytics dashboard that makes it easy to evaluate whole building and whole portfolio performance and drill down into the specific systems and equipment causing the biggest issues.
Whether you are monitoring three buildings or 1,000, the Building Scorecard Dashboard gives you a holistic view of performance and allows you to quickly isolate trends and critical issues within individual buildings and systems. You can easily compare and contrast buildings and you can watch the "the needle move" on performance scores as you complete high-impact tasks!

Our new whole building scoring methodology aggregates energy, comfort, and maintenance performance into a unified building score. Now, users will see more variation in the score as new issues arise and as they completes tasks.
See Why We're Excited About Building Scorecard!

Back to blog