Clockworks Analytics and iOFFICE + SpaceIQ Integrate to Enable Condition-Based Maintenance
September 29, 2021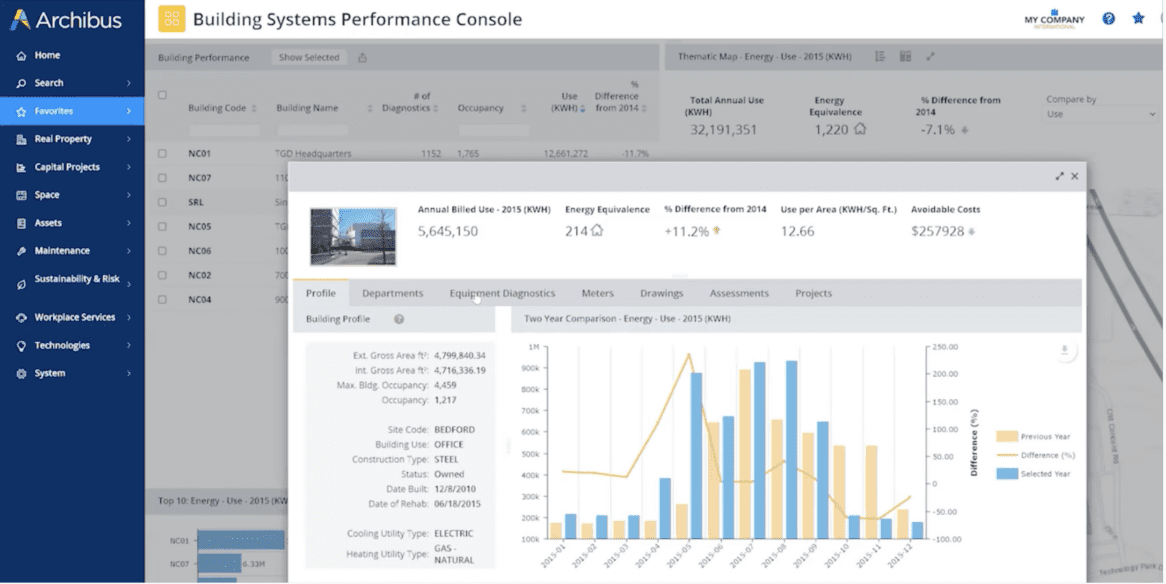 After driving significant value in the Building Analytics and Integrated Workplace Management System (IWMS) spaces, respectively, the companies now provide an integrated approach to identifying and resolving building maintenance issues proactively.
FDD + IWMS
SOMERVILLE, Mass. (September 29, 2021) – Clockworks Analytics, the world's most widely utilized cloud-based building analytics company, and Archibus by iOFFICE + SpaceIQ, a widely deployed and highly trusted IWMS, have formally announced the launch of a new integration that will help facilitate a condition-based approach to maintenance by helping building management teams identify and resolve building issues based on real-time HVAC and equipment performance diagnostics.
The Clockworks Analytics Fault Detection and Diagnostics (FDD) platform plugs into existing Building Management Systems (BMS) and metering systems and analyzes thousands of data points every five minutes to prioritize the highest impact building issues related to energy performance, indoor air quality, equipment operation, and avoidable costs. iOFFICE + SpaceIQ's all-in-one workplace management platform, Archibus, empowers building professionals to manage and optimize space, operations, and maintenance—including facility management tools such as work orders, preventive maintenance scheduling, asset management, and capital planning.
The new integration will close the loop on the equipment maintenance lifecycle. BMS and equipment diagnostic data from Clockworks will be synced over to Archibus where asset information—performance history, type, and location—can be viewed alongside asset diagnostics. These insights, combined with configurable workflows in Archibus, will help facility teams quickly address the highest-priority FDD issues and automatically generate work orders that are routed to the appropriate in-house technician or outside vendor. With this combination of data, scheduled maintenance can also be completed at the same time, further optimizing the maintenance schedule.
"We see tremendous value in bringing BMS data and diagnostics from Clockworks Analytics into Archibus to optimize maintenance procedures and costs," said Nick Stefanidakis, Archibus General Manager. "This integrated approach to condition-based maintenance will allow organizations to seamlessly automate the process from analytics to action."
This integrated process provides organizations with greater visibility into the inner workings of the building, providing O&M teams with proactive insights that enable them to shift to a more organic, condition-based approach to maintaining equipment.
The advantages of streamlining this process include lower maintenance costs, improved efficiency, extended equipment life, and improved ability to meet and exceed Service Level Agreements (SLAs).
Learn More About the Integration
How can Fault Detection and Diagnosis (FDD) and an IWMS work together to improve efficiency?
Preview the back-end of the systems and the data that will flow between the two systems.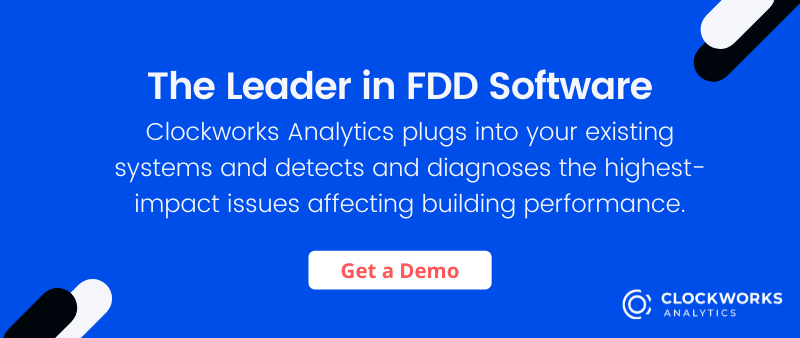 Back to blog