You Can't Address Indoor Air Quality without FDD
August 3, 2021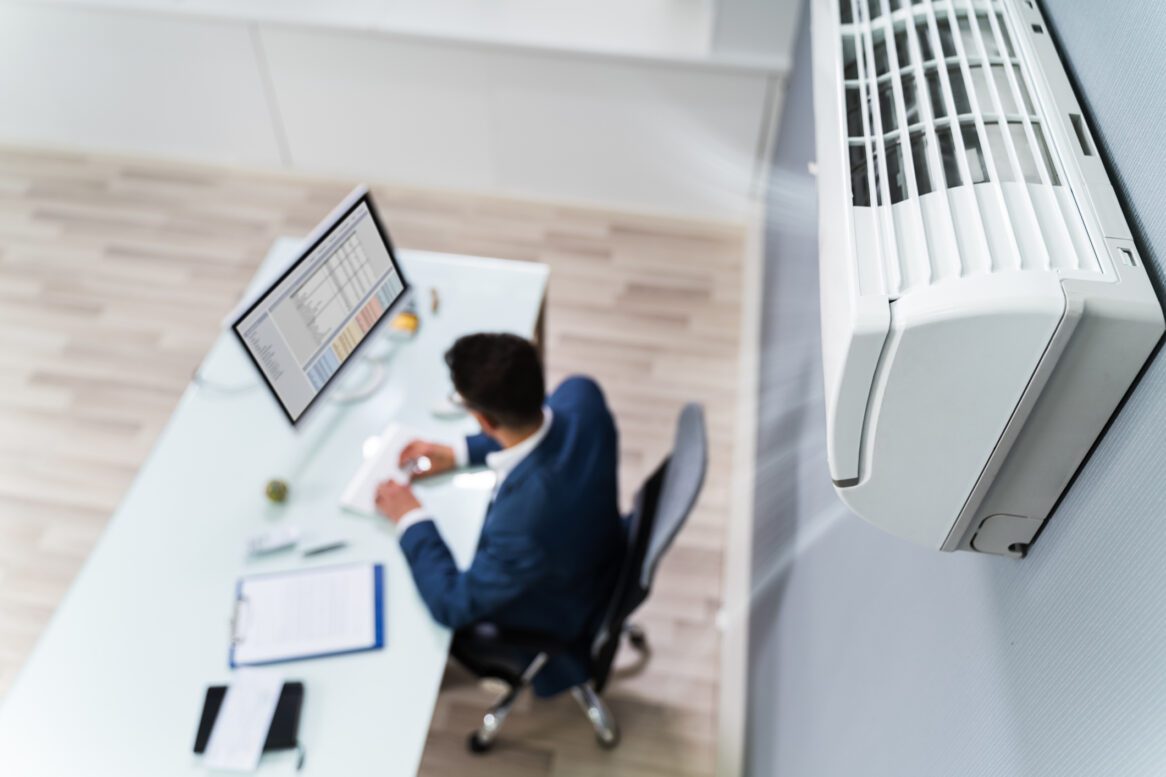 Indoor Air Quality (IAQ) was important before the pandemic, but now it has become mission-critical to keeping occupants safe as more people return to the workplace. Building owners are looking for easy ways to improve IAQ performance and instead are met with a proliferation of new IAQ technologies—most with big promises and even bigger price tags.
In reality, there is no single, silver-bullet solution that will fully address IAQ performance in every building. Increased awareness of the importance of IAQ has led to an overwhelming amount of industry noise around IAQ (data, standards, and solutions…oh my!), which has led to a vast education gap. To address these growing issues, Clockworks recently joined forces with four other leading indoor air quality (IAQ) organizations to form a first-of-its-kind consortium—ASPIRE (the Alliance of Sustainable and Practical Indoor Air Quality in Real Estate).
ASPIRE aims to encourage a comprehensive and data-driven approach to IAQ for building owners, managers and operators by providing foundational knowledge around IAQ, helping to make sense of building codes and health standards, and guiding CRE organizations to the right IAQ solutions for their business. The founding members include Awair, Clockworks Analytics, enVerid Systems, SafeTraces, and System2 Consulting.
Each of the members above provides a complementary piece of the IAQ puzzle. Below, we'll share more about our expertise in fault detection and diagnostics as it relates to making more informed, analytics-driven IAQ decisions in your buildings.
A Practical Approach to IAQ
Let's focus on the "P" in ASPIRE first: Practical.
For us, "practical" means working with what you already have in your building to identify and address the hidden issues in your HVAC system that can be the Achilles heel of IAQ performance. Take the sampling of tasks we've seen Clockworks users complete below—those loose set screws, program overrides, and stuck dampers happen every single day in buildings and can be the root cause of an entire floor not receiving the required ventilation levels to keep occupants safe.
To help our clients find and prioritize these hidden IAQ issues we altered our diagnostics based on client feedback and ASHRAE guidelines. The changes were designed to help our clients isolate specific IAQ performance issues and rank them across every piece of equipment within their buildings.
Or more simply put, we made sure every Clockworks client could log in and find the top 5 issues impacting IAQ every day:
When building owners start exploring new technologies for improving IAQ, it's unlikely they're going to find Fault Detection and Diagnostics (FDD) in their Google search results. But if you don't have the tools in place to find and act on these hidden mechanical and control issues you'll quickly realize there's no new technology in the world that can overcome the stuck dampers and control overrides preventing fresh air from getting into a space.
Just how common are these issues in buildings? In the past month, across over 400 million square feet that Clockworks monitors, we can see that roughly 20% of Air Handling Units and 10% of zones had at least one mechanical or controls issue affecting indoor air quality. The challenge is, the problem equipment that requires attention changes as maintenance needs appear. This is the nature of degradation across complex mechanical systems. Any effective IAQ strategy must include continuous monitoring as one time audits will become outdated within weeks. Here is a live aggregate summary of current indoor air quality results across 2,200 buildings in 30 countries:
A Sustainable Approach to IAQ
And now for the "S" in ASPIRE: Sustainable.
There can be a misconception that all improvements to IAQ come at the cost of additional energy consumption. This is primarily due to the trade-off between increasing outdoor air ventilation at the cost of additional heating and cooling energy in the building. But not all IAQ and energy improvements are mutually exclusive. A stuck outside air damper on an AHU may cause reduced ventilation, but it also prevents the unit from taking advantage of cool outside air for free cooling. With modern HVAC controls, ensuring every component is operating as intended is paramount to maintaining IAQ and energy performance.

Clockworks customers have proven this at scale. From June 2020 through July 2021, Clockworks users have completed 1,783 tasks improving IAQ. And the icing on the cake is these completed tasks have resulted in $1,173,159 in annual energy savings!
ASPIRE + Clockworks
We're excited to share ASPIRE and look forward to working with the fellow members to provide the education and solutions required for a data-driven and realistic approach to IAQ in real estate. Reach out to the ASPIRE team to learn more or contact us to request a demo of our FDD solution in action!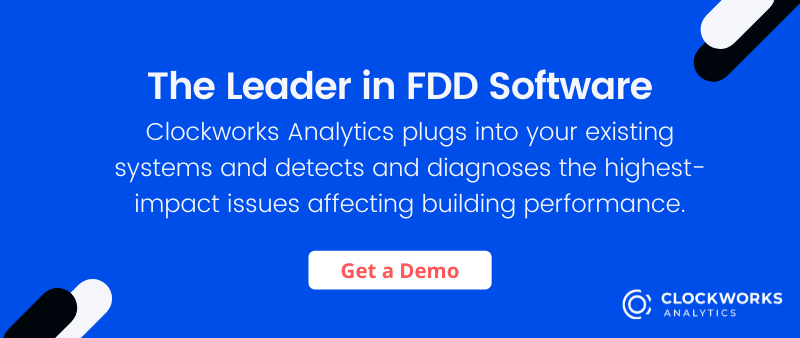 Back to blog